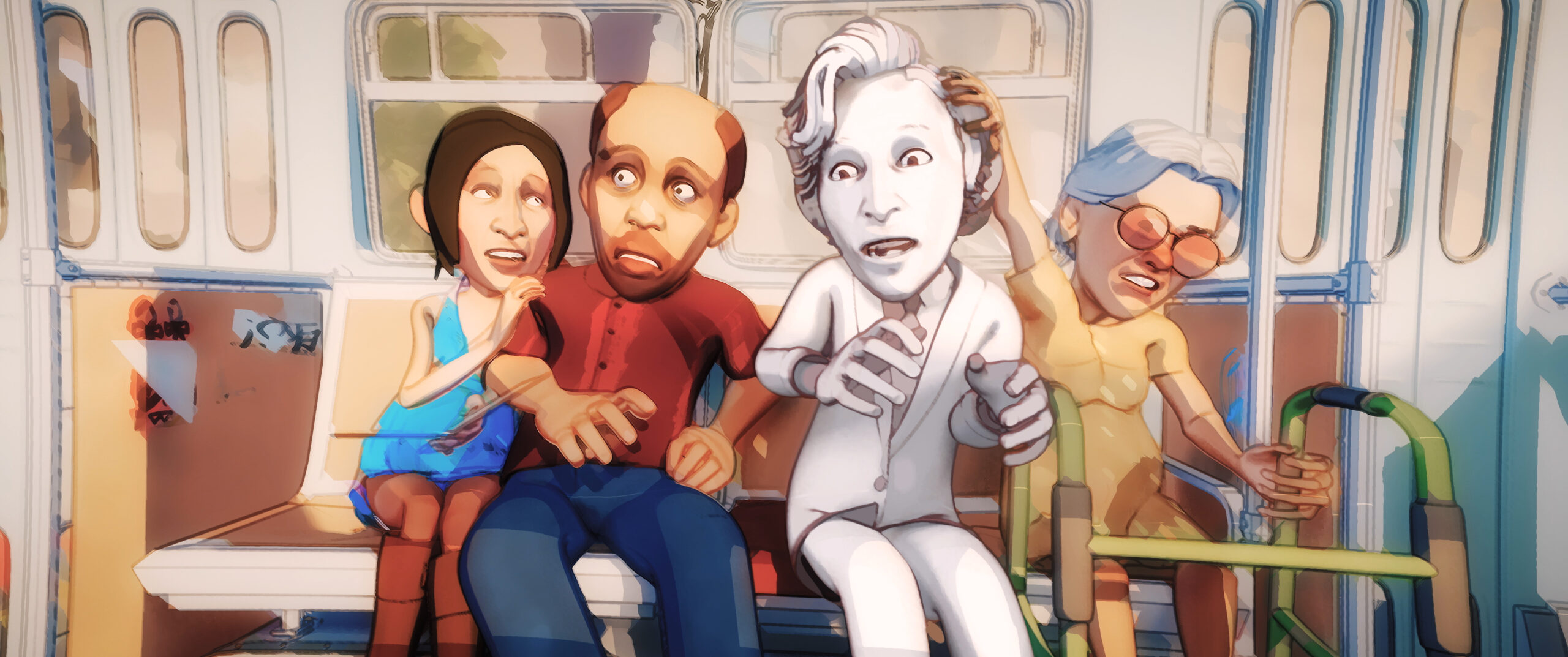 Today is an important day for Zak, but everything is going horribly wrong. During his adventurous bus ride, Zak goes through a deeply personal metamorphosis.
Below the comedic surface lies a warning for all of us to not lose the importance of human connections. As Zak becomes more socially aware and appreciative of his diverse community, so do we.
Director Statement
Metro6 is a comedy. While it's of course meant to make you laugh and smile (which is extra valuable in year 2020) the message behind the film is an important one.
"Metro6" follows Zak, a soulless character who doesn't know the true sense of community. He's so absorbed in the technology in front of him that he doesn't notice the rich community around him. It was never Zak's intention to take the bus on this fateful day, but the lessons he learns on his adventurous bus ride are both unexpected and deeply important.
Having grown up in San Francisco, I first started riding public transit alone at 8 years old. Being exposed to so many people of different races, sexualities, professions, and personalities in such small spaces helped to shape me into the person I am today.
Creating this film, we've established our own community. 78 artists collaborated in parallel across 17 different countries.